Editor's note: Today's post comes from our first-ever Google Science Fair Grand Prize winner in 2011, Shree Bose. Back for the annual Science Fair five years later, here she shares her own story as a glimpse of what's in store for this year's winners. Thanks to our partners at Lego Education, National Geographic, Scientific American and Virgin Galactic for another great year of Google Science Fair. In case you missed it, you can still catch the livestream!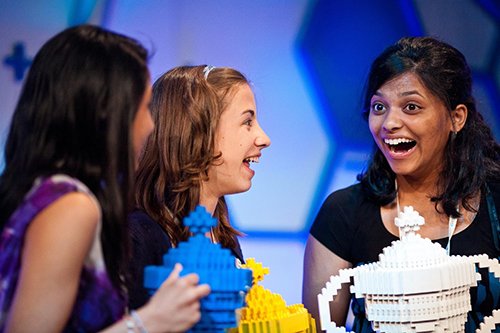 Five years ago to the day, I was a finalist in the first-ever Google Science Fair — a program where any student 13-18 is invited to solve the world's biggest challenges through science and technology. I was fascinated by the peculiar ways cancer cells process energy and wondered if we might be able to target those processes. So, the idea behind my project was to study AMP kinase, an energy protein, to understand its importance in the way ovarian cancer cells develop resistance to drugs. I was 17 when I won the Grand Prize, and my life hasn't been the same since.
Today 20 of the world's brightest young scientists have that same chance ahead of them, and I am so excited and grateful to be here with them in Mountain View to re-live that experience.
sumber berita universitas djuanda : https://blog.google/topics/education/google-science-fair-2016-look-back-and/
Summary
Reviewer
Review Date
Reviewed Item
Google Science Fair 2016: a look back, and a giant leap ahead
Author Rating